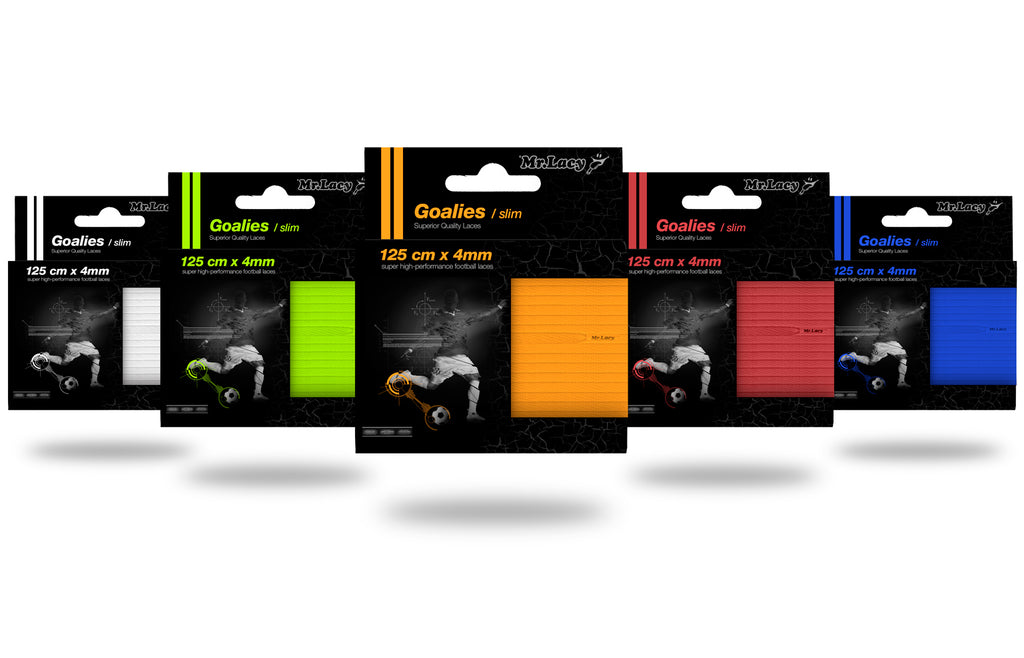 Goalies / Goalies Slim Football Boot Laces
If you can't show your style on the pitch where can you? Have you got the performance to match it?
Mr.Lacy have developed the Goalies collection with 2 different lace options to keep you looking good and playing better out on the pitch.
Our original Goalies Laces are a performance football boot lace that are 125 cm length, 6 mm in width. They feature our patented Hexagrip® technology.
Hexagrip® is designed to allow you to manipulate & strike the ball better.
Our Goalies Slim collection have been specifically designed for the modern day footballer & boot's that are lightweight & have smaller eyelets. The length of these laces are 125 cm, 4 mm wide and are available in a wide range of colours. 
These high performance football boot laces are 125 cm long and fit into loads of Nike, Adidas and Puma boots. Now, go smash it top bins!
5-6 Rows
Length: 125 cm
Width: 4/6 mm